#NOTIMETOWASTE
The world is changing, lets change with it!
by Jason Hyde on Apr 18, 2020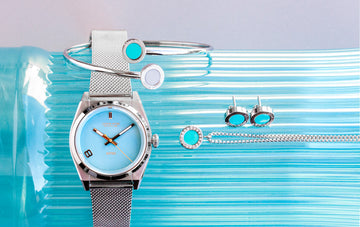 Staying home is not an easy task, we do it for ourselves, and the ones we love.
While we are trying to hold up inside, the world is changing. The truth is, there have been a few changes in fauna and the environment, functional changes. 
The question is, how can we help to keep the healing going?
Well, I'm glad you asked! We are going through something very new and different for everyone. The best we can do is learn and continue. I mean, it is not for nothing they say there's always a rainbow after the storm, and this, right here, is ours!
Some of the events that are happening include wild boars lost in Barcelona, ducks walking the streets of Bogota, river waters clearing, smog in Mexico going down, and even the pollution in India is so low right now that you can see the Himalayan peaks from Jalandhar, Punjab, the first time this happens in over 30 years! These are just a few reported. 
We are keeping an eye on all of this and will be updating our followers, so follow us on @jasonhydeworld to stay in touch with us.
You all know Jason Hyde is an advocate of time and not wasting it. So, we ask our communities to unite and give to the world so we can keep the changes going. Clean air and water for everyone, living with animals like we all belong on this planet. You can start small, or you can go big, but let's do it today!
Change that plastic water bottle for stainless steel, don't ask for more plastic bags at the supermarket, recycle cardboard, glass, and plastic containers you use at home, and support eco-friendly brands!
All of these are things you can keep doing from home and in your every day staying-at-home activities. Do it for you, do it for the world.