Pioneers of jewelry made with recycled plastic from the ocean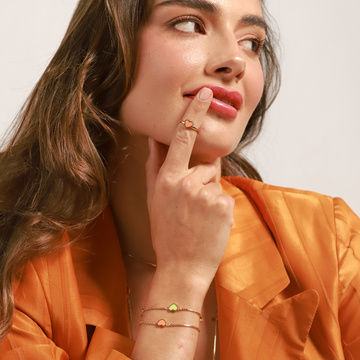 Jason Hyde products eliminate harmful materials and create a new era of eco-friendly components in the fashion industry. We managed to use our world's waste and transform it into brand-new fashionable accessories.
We are proudly SUSTAINABLE.
USA BRAND

We're proudly based in Miami. With a multicultural team and high quality materials from around the world we create sustainable jewelry. We work to keep our beaches in Miami clean.

MADE WITH RECYCLED PLASTIC

The beauty of upcycled fashion. We have partnered with #TIDE to create fine jewelry with recycled plastic from the ocean. We use high quality sterling silver and stainless steel with colorful granules of plastic.

LOOK GOOD, FEEL BETTER

We're all about making sustainable fashion accessories that make you look great but feel even better, because they make you feel confident and they serve a bigger purpose.

WHAT DO I NEED TO KNOW
$1000 minimum purchase.
You will get display materials with every purchase to show your jewelry.
You can pick a package of jewelry pieces.
Everything must be displayed with Jason Hyde's structures and branding.
LOVE this brand!! The more I get the more I want. It makes me look and feel so good because im also helping the earth, its the whole package. If you are thinking about it, think no more + the quality and attention are amazing.
Love my necklace! I use it everyday for work, and when I go out. Super classy. Great customer service too!
Obsessed with the design and quality of their products and their prices are amazing! My go to for family gifts. They have always been a massive success for both men and women!