#NOTIMETOWASTE
Composting at home, read all about it
by Jason Hyde on May 22, 2020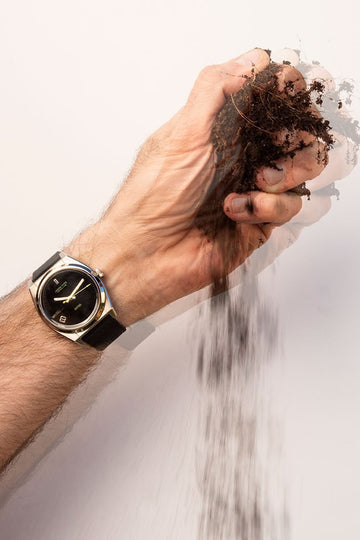 Day 67 at home? (or sixty-something, because who's counting anymore?) We are sure that by now you've already baked 300 banana breads, re-did your whole wardrobe with tie dye, got ripped with the numerous trending at-home workouts and finally went back to the baking spree (like making bread from scratch) and gained all that weight back.
Here's something new you can try while we get back to the new normal. Maybe not everyone knows about this, and that's why we want to talk about composting.
You might already know what this is, (if so, we salute you! It's cool, right?) and, for those of you who are about to find out… welcome, and enjoy the ride.
WHAT IS COMPOST?
So, just to clear the air… (get it?) compost is basically decomposed organic matter that is mixed with soil for plants to grow. Food scraps and yard waste together, make up more than 20 percent of what we throw away, and should be composted instead, AND, by making compost we keep these materials out of landfills where they not only take up space but release methane, you know, the potent greenhouse gas.
So next time you're taking out the garbage just separate it into these 2 groups:
Browns: 

dead leaves, branches, twigs.

Greens: 

grass clippings, vegetable waste, fruit scraps, and coffee grounds.
Don't forget the water! It plays a big part in compost development. You're aiming for a 50/50 of your browns and greens and layer them according to their different sizes. If you don't have space for an outdoor compost pile, you can compost materials indoors using a special type of bin, (you can buy one at a hardware store, gardening supplies store, or even make yourself, – let us know if you want a tutorial on that) Remember to manage your pile and keep track of what you throw in. A well-managed compost bin won't smell. (Repeat this mantra over and over while you're setting it up).
Ok, so now you can go back to your regular Netflix binge for 2-5 weeks until our compost is ready! 😀