#NOTIMETOWASTE
Partnering with #TIDE: our purpose and mission
by Jason Hyde on Feb 10, 2020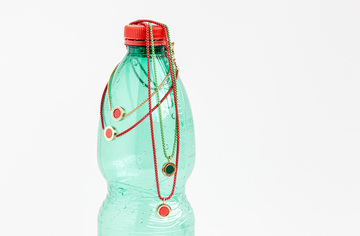 Why did we partner with TIDE?
This is a question we get quite a lot. The answer is very simple, we care about our planet and we share our mission with #TIDE.
TIDE is a company that uses its own granular material which is compounded with the help of solar energy – and made completely from plastic collected from the ocean and coastlines – all kinds of plastic, not just PET bottles.
Jason Hyde and TIDE don't only believe in recycling, but upcycling, a new concept that refers to creating new things out of waste, giving them a new use. This is why we are committed to both cleaning the oceans and reducing the amount of existing waste. 
Damage has already been done and if we continue like this, we are still left with how things are, so by Upcycling you don't only contribute to stopping the waste generation but also to doing something out of it.
Now, here's when the fun part begins! 
People tend to associate recycled with "ugly" or simple. But we see something beautiful in everything, taking care of the environment doesn't have to mean sacrificing your appearance or having bad taste in accessories, it means being more resourceful. This is how we came up with our jewelry line!
Inspired by the ocean, from the ocean. 
All of our pieces have a central "chip" that represents a precious stone, maintaining its luxurious look and fashionable wear.
Combining TIDE's plastic material with noble materials like Silver and recycled brass we've come up with great designs that make up for the perfect gift to show you care.
We love you to the ocean and back,