#NOTIMETOWASTE
Best vegan and vegan-friendly restaurants in Miami
by Jason Hyde on Jul 17, 2020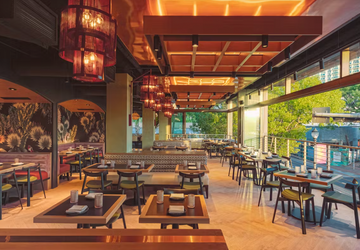 Miami is a city full of life. Filled with diversity, you can find almost everything your heart desires. Our hearts always want food (I know, right?), and as a sustainable brand we strive for always making a positive impact on the planet. Since, you know, it's the only one we have.
This is why we believe in plant-based diets and how they help to eliminate our carbon print.
A good way to start if you're new at this is visiting a vegan restaurant or at least one picking vegan options from your usual spots. 
The great news is that aside from the beautiful beaches and great night life, the vegan scene is rocketing; from high-end restaurants from Matthew Kenney (plant-based culinary guru, hello?) and the plant-based Seed Food and Wine Festival, Miami is slowly but surely placing itself on the list of vegan destinations. Now, if you have a hard time choosing, here's a list of our top places you NEED to try.
Planta:

 A great place where innovative cuisine meets a beautiful environment. The result is animal cruelty free delicious food. Located in South Beach, Planta encourages visitors to try their delicious plates and also make living a sustainable life easier.

Alter:

 It's not an exclusively vegan restaurant but you can order various vegan option from the menu. What differentiates them from other restaurants? All of their products are locally sourced which helps small businesses and local economy.

Holi Vegan Kitchen:

 Cozy and home-like, this restaurant stands out for the crazy delicious desserts they offer. If you ate there and didn't try the brownie with unbelievably creamy vanilla ice cream, did you even go?

Della Bowl:

 If you're looking for a healthy, fun and full of flavor meal, Della Bowl has you covered. Live music and living gardens make your visit full of experiences.
If you visit them, tag us on instagram and let us know how you liked them!