#NOTIMETOWASTE
The ocean unmasked: the positive and negative of the pandemic
by Jason Hyde on Apr 29, 2021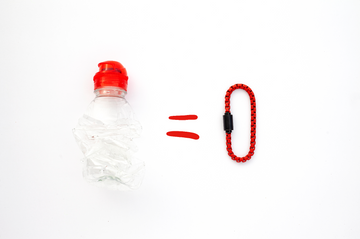 Last month a new documentary called Seaspiracy was released on Netflix showing the terrible fishing practices and the competition between people for the sea's treasures.
If by now you didn't realize preserving the oceans must be made a daily reminder, this new documentary comes like a bucket of cold water. We need to take action and we have to do it now.
At the beginning of last year, unprecedented events took a turn on the environment mostly for the good part. We had massive lockdowns around the world due to the pandemic which resulted in positive outcomes like cleaner air in some parts of the world and cleaner waterways in others. For example, the sight of dolphins and rays in the Venice canals. A lot of news outlets released the news and it literally felt like a breath of fresh air at a time when we needed to hear news of hope.
Fast forward a year and all the good has gone and new issues have arisen. We've worn face masks for about a year but for the planet, it feels like decades. Never have landfills been so full of PPE, in spite of ocean activists urging people to use cloth and reusable masks instead of disposable ones.
Many have taken on this issue, putting out information about appropriate mask use for the benefit of the planet and our health, and pointing out how we've swapped some problems for others. Restaurants turning down plastic straws, exchanging them for bamboo or paper ones (which still end up in landfills but have a smaller impact on the environment) meanwhile, masks are clumping up everywhere.
So we've come to a crossroads this last year where we're slowly learning every decision we take that involves investing money has risks and benefits, both for the next environment and our health, so choose wisely because there is no time to waste.